Support
SimQuest contains an extensive help system. This system has been conveniently structured in the same way as the SimQuest library itself, and features detailed descriptions of all of its elements.. A step-by-step tutorial (Getting Started) is also available for new users.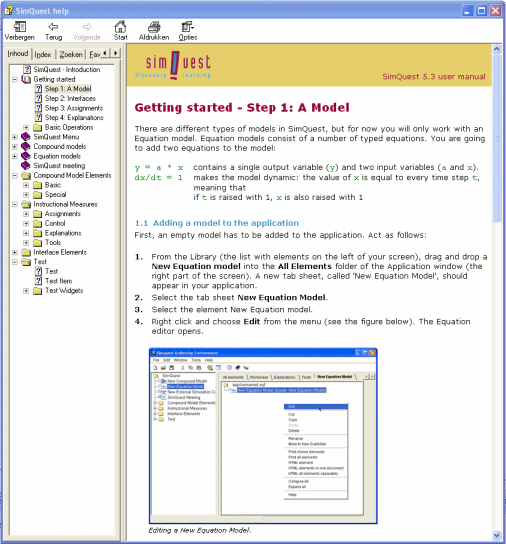 The SimQuest help system.

The SimQuest help system is also accessible online here (opens a new window).
Next: Advice tool