Explanation
Explanations are small pieces of direct information (e.g. text, images, sound) that learners may consult before, during, and after the discovery session and may refer to variables, relations and structures in the domain. Explanations can be used for different purposes. Most commonly, they serve as feedback on an assigment (example 1), but they can also contain a glossary of words, a summary or a formula (example 2) which the learner may consult at any time.

Explanation type 1: a seperate window.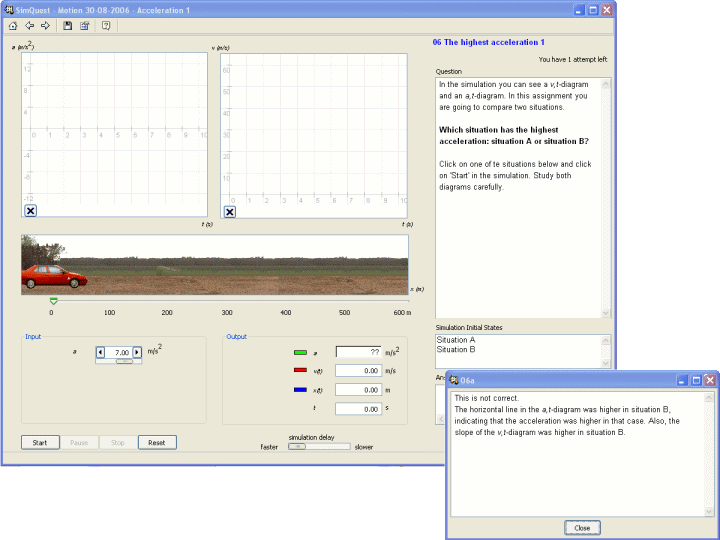 Explanation type 2: integrated into the assignment window.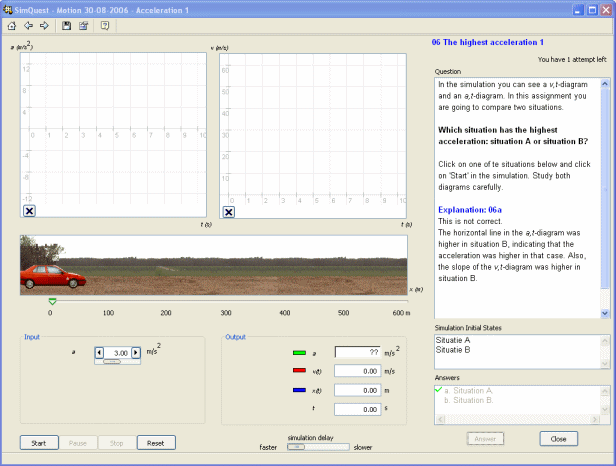 Next: Explanation